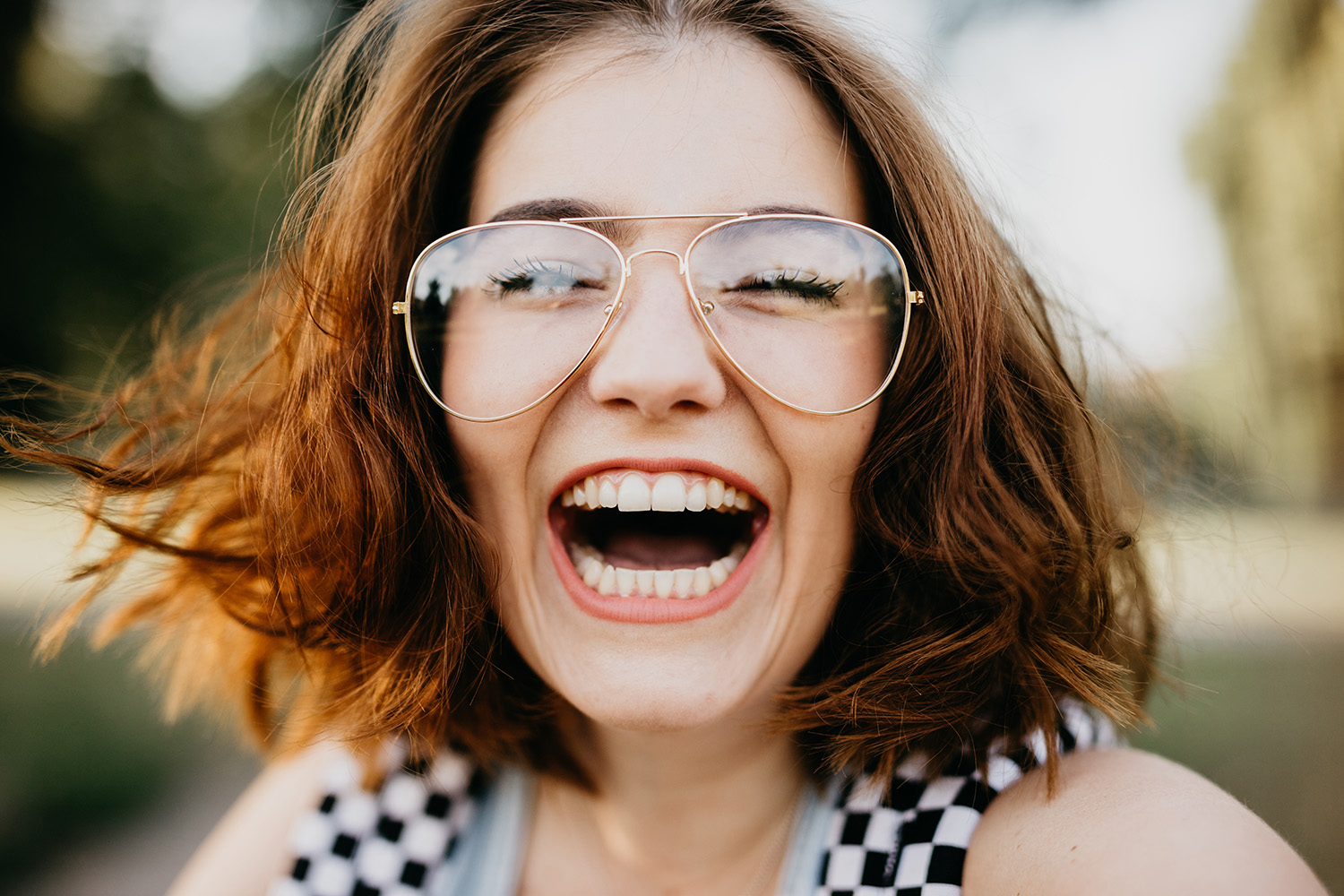 See clearly with quality materials.
Here, we give you the lowdown on lens materials used industry-wide. Yep: we use the same stuff as your eye doctor — and all those other online glasses retailers, too. All our lenses come with 100% UV protection, as well as scratch protection and anti-glare coatings.
CR-39
This is the original replacement for glass lenses because it's lightweight and brings high optical clarity. It's only available in full-rim frames because it can be fragile if the edges are exposed. We don't recommend it for kids or rowdy adults. Recommended for prescriptions between -3.00 to +3.00
Premium polycarbonate
This is our most popular lens and it works well for all frame types. It's up to 30% thinner and lighter, and 10-12 times more impact resistant than CR-39. We recommend adding our Premium coating to make it easier to clean. It's great for daily wear in glasses worn by all ages. Recommended for prescriptions between -4.50 to +4.50
1.67 high-index
The higher the prescription, the thicker the lens. But this material is designed to keep even the thickest prescriptions thin, light, and feeling good. The same strong prescription in polycarbonate will be up to 30% thinner and lighter with these lenses. We recommend adding our Premium coating to make it easier to clean. Recommended for prescriptions below -4.50 and above +4.50
Your prescription is just our type.
Find out if we can create lenses for your prescription (Rx). We can do almost everything.
Make your lenses match your lifestyle.
You get to choose how much extra coverage or durability you need. From blue light filters to a crystal-clear finish, we've got your lenses covered. Literally.
Please note: not all of these coatings are available for all lens materials. When you start your order, you'll see your options.
Take better care of your lenses.
Review all our top tips for stellar lens care, like how to get your lenses sparkling clean and which cleaning materials you should definitely avoid. Get those tips!